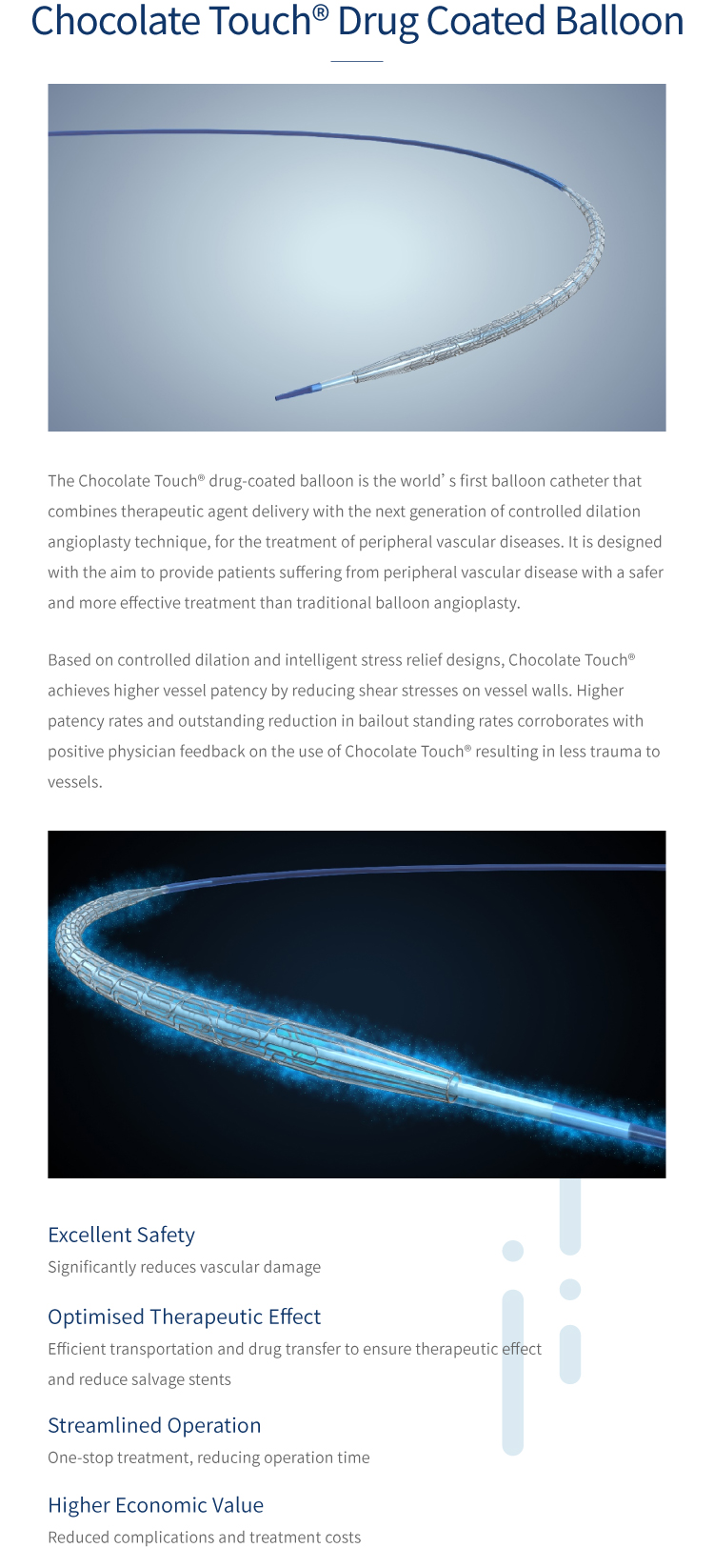 Chocolate Touch® Drug Coated Balloon
The Chocolate Touch® drug-coated balloon is the world's first balloon catheter that combines therapeutic agent delivery with the next generation of controlled dilation angioplasty technique, for the treatment of peripheral vascular diseases. It is designed with the aim to provide patients suffering from peripheral vascular disease with a safer and more effective treatment than traditional balloon angioplasty.
Based on controlled dilation and intelligent stress relief designs, Chocolate Touch® achieves higher vessel patency by reducing shear stresses on vessel walls. Higher patency rates and outstanding reduction in bailout standing rates corroborates with positive physician feedback on the use of Chocolate Touch® resulting in less trauma to vessels.
Excellent Safety
Significantly reduces vascular damage
Optimised Therapeutic Effect
Efficient transportation and drug transfer to ensure therapeutic effect and reduce salvage stents
Streamlined Operation
One-stop treatment, reducing operation time
Higher Economic Value
Reduced complications and treatment costs