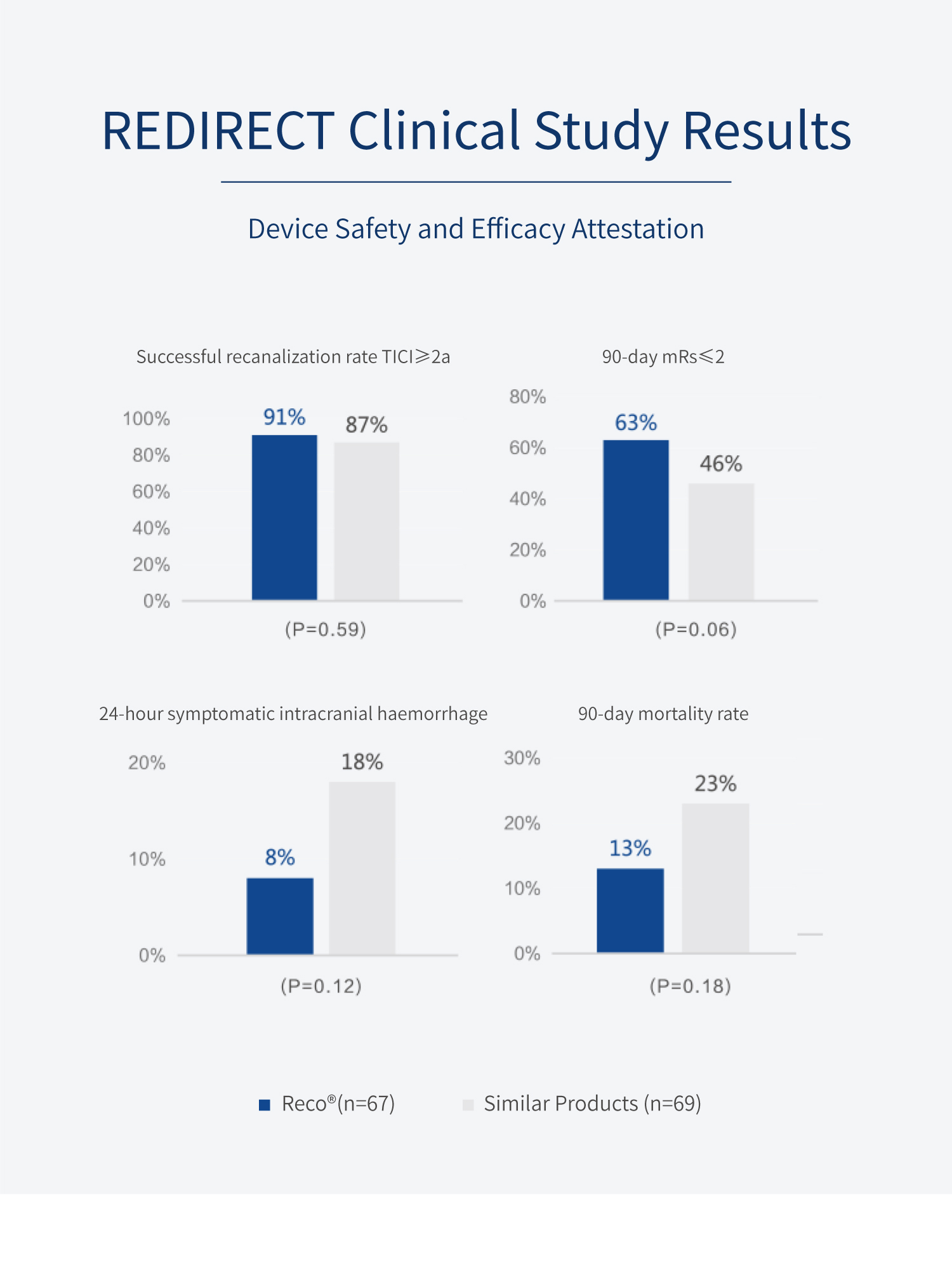 Penumbra System® ACETM Reperfusion Catheters
Powerful Negative Pressure Suction System
Pump MAX
Fully automatic, continuous, constant -28.5inHg negative
ACE68 Reperfusion Catheters
No damage to blood vessels, operation is more secure
HI-Flow Aspiration Tubing
285cm, connect Pump MAX and Reperfusion Catheter
*Genesis MedTech is Penumbra's strategic partner in China.
GT68TM Intracranial Thrombus Aspiration Catheter
Manufactured in China in accordance with world class standards of Penumbra ACE68
Available in different length options
for different surgical needs
RECO Intracranial Thrombectomy Stent
Efficient Thrombus Removal
Perfect balance of support and flexibility
Our unique structural design clinically provides more suitable radial support, considering finishing flexibility, enabling the surgeon to improve clot removal efficiency.
Superior Transportability
Easy, fast and safe delivery to the lesion
The connection between the push wire and the stent mesh adopts a unique design that provides better force transmission, improving both speed and convenience of delivery to the lesion.
Reliable Connection Strength
Higher connection strength reduces the risk of device separation
Reco® adopts an integrated design that connects the push wire and the thrombectomy net, which vastly increases connection strength, reducing the risk of instrument separation, thereby boosting overall surgery safety.
REDIRECT Clinical Study Results
Device Safety and Efficacy Attestation