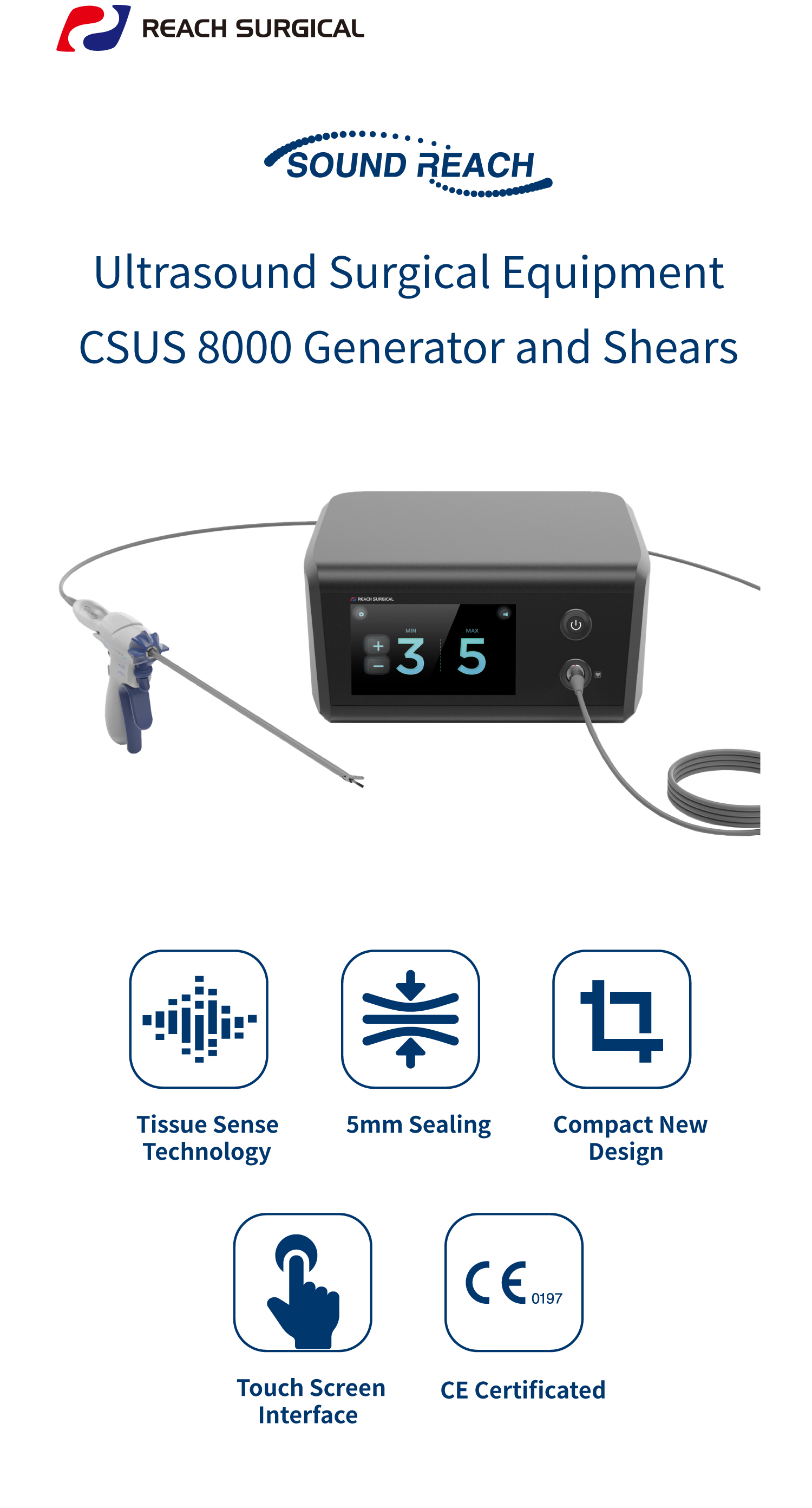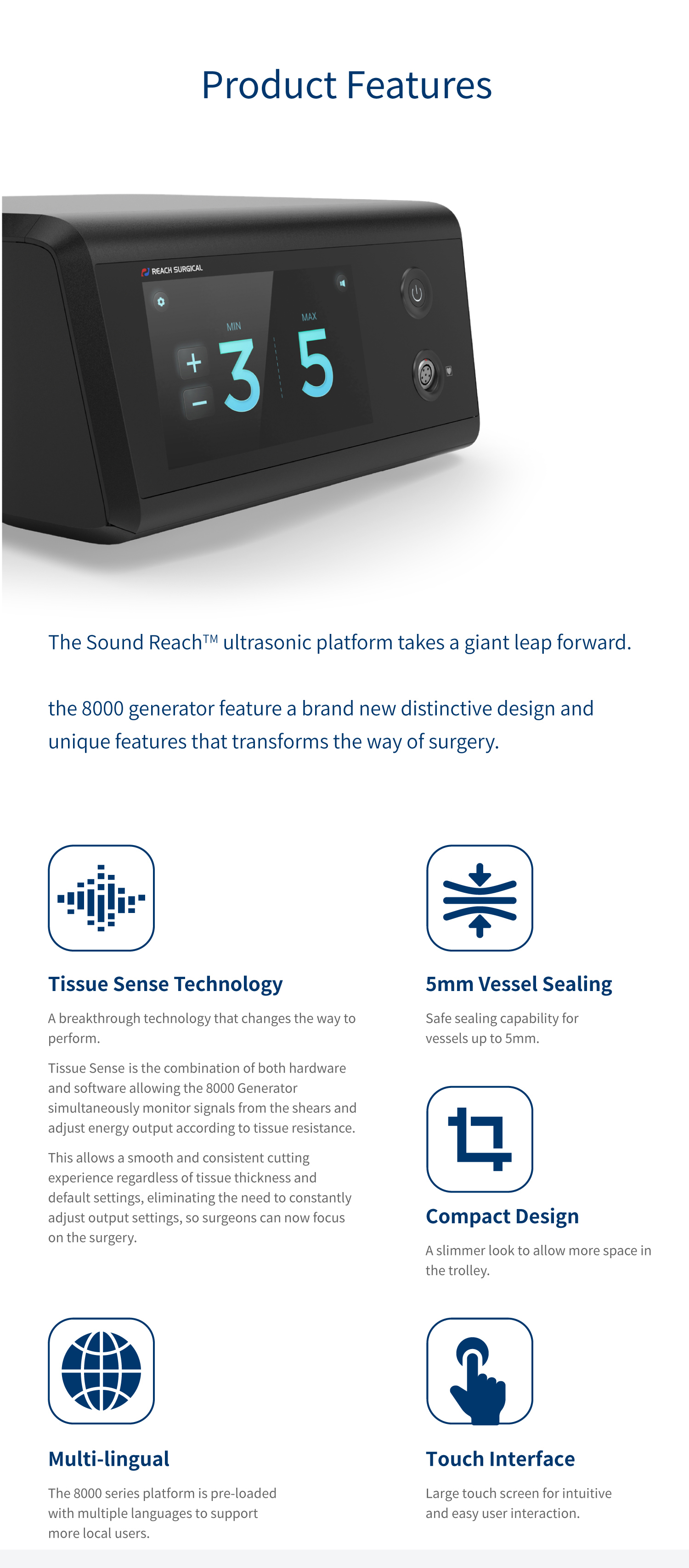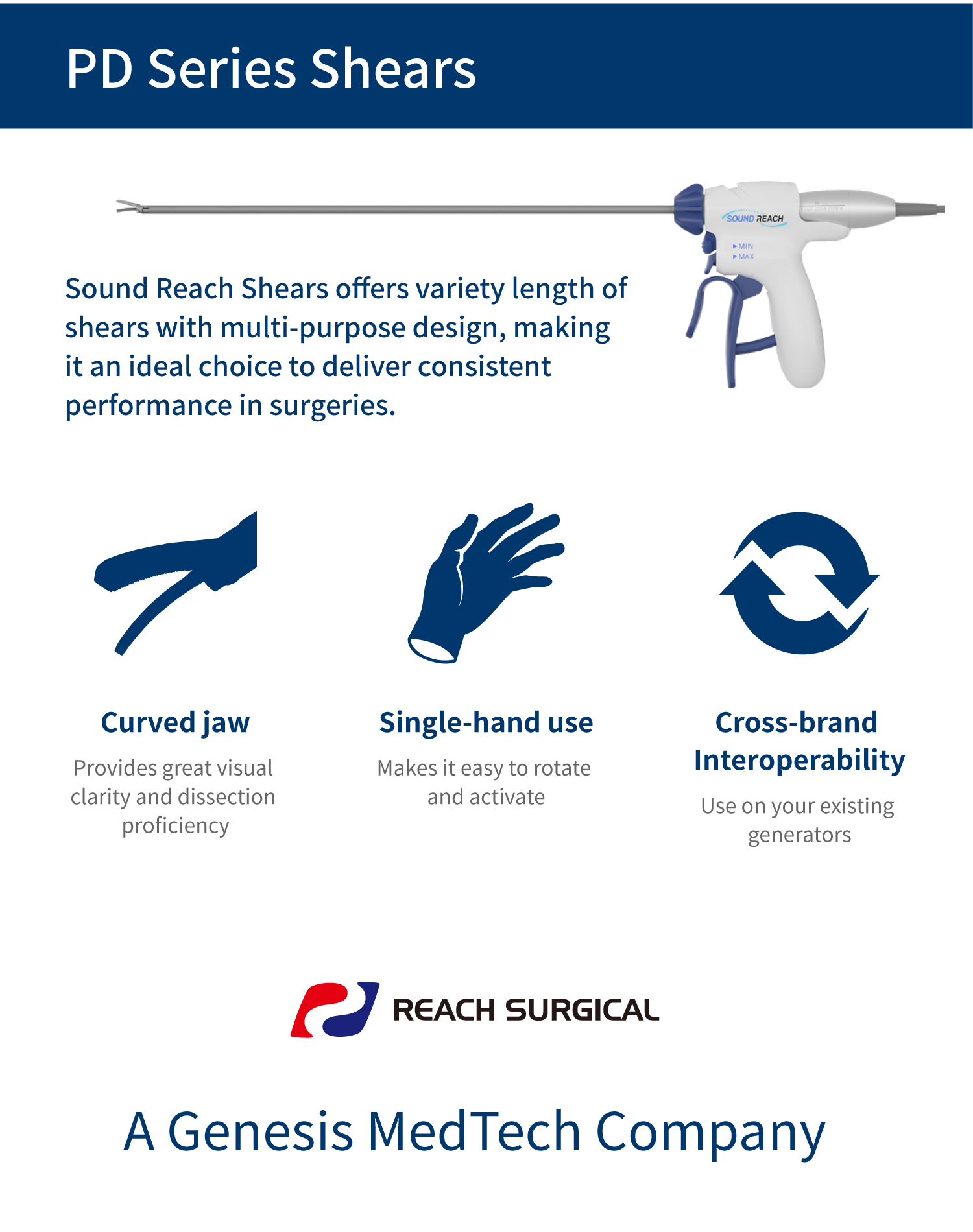 Ultrasound Surgical Equipment
CSUS 8000 Generator and Shears
Tissue Sense Technology
5mm Sealing
Compact New Design
Touch Screen Interface
CE Certificated
Product Features
The Sound ReachTM ultrasonic platform takes a giant leap forward.
the 8000 generator feature a brand new distinctive design and unique features that transforms the way of surgery.
Tissue Sense Technology
A breakthrough technology that changes the way to perform.
Tissue Sense is the combination of both hardware and software allowing the 8000 Generator simultaneously monitor signals from the shears and adjust energy output according to tissue resistance.
This allows a smooth and consistent cutting experience regardless of tissue thickness and default settings, eliminating the need to constantly adjust output settings, so surgeons can now focus on the surgery.
Multi-lingual
The 8000 series platform is pre-loaded with multiple languages to support more local users.
5mm Vessel Sealing
Safe sealing capability for vessels up to 5mm.
Compact Design
A slimmer look to allow more space in the trolley.
Touch Interface
Large touch screen for intuitive and easy user interaction.
PD Series Shears
Sound Reach Shears offers variety length of shears with multi-purpose design, making it an ideal choice to deliver consistent performance in surgeries.
Curved jaw
Provides great visual clarity and dissection proficiency
Single-hand use
Makes it easy to rotate and activate
Cross-brand Interoperability
Use on your existing generators
A Genesis MedTech Company